Barbara Sher's Dare to Soar Telesummit
Celebrating Our Life-Changing New Books and Courses
The Books and Courses We Celebrate
---
4 Week Goal Setting Experience—Living the Life of Your Dreams, Your Heart's Desires

A 4-week workshop
Author: Lana Flotteron, Inspirational Teacher and Author (30 Day Guided Journal Living the Life of Your Dreams, Your Heart's Desires
Inspirational Teacher and Author (30 Day Guided Journal Living the Life of Your Dreams, Your Heart's Desires
Website: www.lanaflotteron.com
Don't miss Lana's mini-workshop, Goal Setting—Living the Life of Your Dreams, Your Heart's Desires
Register for Lana's 4 Week Goal Setting Experience—Living the Life of Your Dreams, Your Heart's Desires
---
Breast Cancer has a Message for You: Let's Find Out What It Is
In 2017, I was diagnosed with two different cancerous tumors in my body at the same time—one in my left breast, and one in my throat. They were not connected in any way. After multiple surgeries and 18 months to recuperate, I started asking questions. Did I do something
that caused this? If so, what was it and how do I keep from getting cancer again? After four years of research, the tools I teach in my workshop have changed how I think about this disease. I have learned how to conquer the fear and trauma of cancer and embrace hope and health. In the Workshop you will learn about:
Buried trauma and how it shows up in specific organs
How all your physical issues are connected to hidden emotional wounds
The power that resides in your words and thoughts and how to harness it
Why and how to forgive someone
What feeds cancer in your diet
Healing Codes that heal you at the cellular level
Destressing your life and recharging your immune system
Releasing the Girls to keep your breasts free from toxins
My book, Cancer Has A Message For You: Let's Find Out What It Is, will be released in early summer, and my workshop in April 2022 is for anyone who wants to conquer the fear, heal the trauma, and discover the message cancer has for you. A Breast Cancer Treatment Journal will be published in May. Chemo and radiation can be a lonely, frightening journey, but keeping our focus on the blessings helps us deal with the challenges.
The workshops are designed to be a very intimate, personal journey to discover the message cancer has for each survivor. Each journey will be different and life-altering but you will not travel alone. Other survivors will always be with you.
Come join us on April 9, 2022, in Monterey, CA from 1:00 pm – 5:00 pm at the beach front Tides Hotel. To keep the size of
each workshop from being intimidating, we limit seating to 12 survivors. To purchase a seat at the workshop, please email jimannehayes@gmail.com.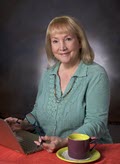 Author: Jimanne Hayes, Author, Breast Cancer Survivor, Healing tools to help you recover from the trauma
Jimanne Hayes has degrees in Speech Therapy, Voice Therapy and Education none of which helped her discover the tools she teaches in her workshops. As a Scanner, she has reinvented herself every seven years and has had six different careers: Data Center Manager on the International Space Station Program; Certified Professional Governess with assignments in New York City and San Francisco; Recording Studio Vocalist—TV and Radio commercials; Teacher in a private school 1st-7th grades; Owner and recipe creator for Red House Bakery (gluten free gourmet baked goods); and currently, author and workshop facilitator.
Website: jimannehayes.com
Email: jimannehayes@gmail.com
Don't miss Jimanne's mini-workshop, Release the Girls.
Register by email for Jimanne's April 9th workshop in Monterey, CA
---
Free to Be ME! Seminar Series

Ready to head off on an enlightening and fun-filled "mind-travel" adventure to help you (re)discover your own, entirely individual Motivation and Energy (ME!) profile?
By learning how to recalibrate your internal compass and use joy as your homing signal, you will be able to confidently navigate your way through any waters in the future.
If you love learning, want to form meaningful connections with other supportive soul sisters, and are insanely interested in just about everything, join our fleet as we set sail for a 3-month voyage to the land of "Free to be ME!"
Along the way, you'll learn to navigate the ups and downs and twists and turns of your own unique "wayfinding journey" in an enjoyable way instead of speedboating from one port to the next or trying to brave life's high seas alone.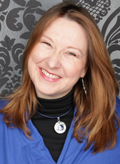 Author: Simone Lee Duxbury, certified Deep Ocean™ Coach, Clutterbug Organizational Specialist™, workshop leader, and soon-to-be-author
Simone Lee Duxbury is fascinated by everything related to language, has learnt four European languages (so far!), has a B.A. with Honours in Linguistics and German Studies from Monash University, and is a CELTA-qualified English trainer with over 15 years of teaching experience.
In developing the Free to be ME! framework, Simone has been able to combine her love of language, passion for polarity, deep interest in metaphor and cognitive framing (gained from studying with George Lakoff at the U.C. Berkeley) and her expertise in psychosomatics and energy dynamics (acquired as a result of her collaboration with Dr. Ruediger Dahlke on several translations and attending his many training seminars on archetypal medicine).
If you would like to begin your own customized Free to Be ME! journey, visit the following link for more information:
There is also the option to sign up for her free email series on different personality profiling systems and the accompanying free workshop webinar at the start of April.
For those who'd like to get started straightaway, you can order your own Deep Ocean report and debrief session at the same link. This can be booked either as a standalone option, or as part of the 4-week Wayfinding Basics Coaching Package that forms the foundational first module for the rest of the Free to be ME! journey.
Simone can also be contacted at: freetobeme@diaz.training
Or you can visit her website at www.simoneleeduxbury.com
Don't miss Simone's mini-workshop, Free to Be ME!.
Register for Simone's April Free to Be ME! Seminar Series
---
Gentle and Kind: A Nurture and Stretch Self-Care Journal

All serious daring starts from within. – Harriet Beecher Stowe
Self-care is about your relationship with yourself. Your self-care practice includes cultivating respect, understanding, acceptance, and appreciation of an amazing person – you.
Practicing self-care and self-love is essential. When you practice self-love, you grow to accept and appreciate yourself. You begin to accept your emotions for what they are; you're able to start to make your physical, emotional and mental well-being a priority. It's the old, "secure your own oxygen mask first," lesson. We need to practice self-care and self-love so that we don't drain our emotional fuel tank and have nothing left for anyone—including ourselves.
Using a journal is one of many ways to take care of yourself. Writing or drawing in a journal allows you to look back on older entries and gain perspective, it helps you to connect to your inner self, listen to your inner voice and sometimes talk back to it. Think of this book as a gentle invitation to be kind to yourself. This book includes sections on defining self-care and self-love and reminders of ways you can add some of these practices to your daily life.
This journal is a place to feel supported, in particular, a place to notice how you are supporting yourself. It is a place to feel vulnerable, content, grateful, joyful, happy, confident, brave, grounded, connected, energized, excited, encouraged, loved.
Author: Suzi Larkin, M.A. Award-winning speaker, Self-Expression Coach, author, singer, director, playwright, homeschool educator, theatre nerd, self-care encourager
Suzi Larkin, M.A., is passionate about helping people to express themselves. She also cares deeply about helping people find the peace and confidence that a practice of self-care helps to create. A firm believer in stretching yourself and nurturing your strengths, Suzi coached the Penn State Speech Team students to achieve their goals while also teaching Public Speaking and Oral Interpretation of Literature.
An award-winning speaker, Suzi speaks and conducts workshops on Self-Expression, Self-Care, Readers Theatre, and Presentation Skills. She writes and directs plays and acts in shows with the local community theatre which she helped to start in 2008. An inclusive view of education led Suzi to homeschool her two daughters and she encouraged their participation in theatre, singing, and speaking as they grew. Suzi studied Psychology and Speech Communication at the University of Minnesota and earned her Master's degree in Speech Communication from Penn State. Between her workshops and her work in community theatre, she continues to provide opportunities for anyone wishing to explore self-discovery and self-expression onstage or off.
Website: suzilarkin.com
Email: suzilarkin@icloud.com
Don't miss Suzi's mini-workshop, All Serious Daring Starts from Within: Your Self-Care Journey.
Get your copy of Gentle and Kind: A Nurture and Stretch Self-Care Journal on Amazon soon
---
it's still good: Dreams Don't Have Expiration Dates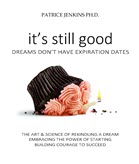 Do you have a dream that has been hanging around for a long time? Maybe you've tried to dismiss it, convince yourself it's not important, probably won't work, and instead tried to be content. How's that working for you?
A dream that's still good doesn't give up easily. That's how dreams work. They might grow silent with time, but they can't be silenced. They resurface as future regrets and lost opportunities. Don't let this happen to you!
it's still good…Dreams Don't Have Expiration Dates is a little book with a big goal—to rescue you from the regret of a dream you didn't go after. With inspiring stories and research-based strategies, author Patrice Jenkins offers advice that will move you to action. Once you start, your dream begins to exist!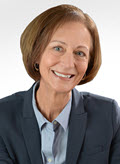 Author: Patrice Jenkins, Ph.D., organizational psychologist and retirement expert
Patrice Jenkins, Ph.D. is an organizational psychologist, consultant, and frequent speaker on topics related to career and retirement transitions. She is the author of two books, it's still good: Dreams Don't Have Expiration Dates and What Will I Do All Day? Wisdom to get you Over Retirement and on with Living! Her online course, A Guide to Take the Weirdness Out of Retirement is available at Udemy.com.
Website: patricejenkins.com
Don't miss Patrice's mini-workshop, Rekindle Your Dream by Starting TODAY!.
Get your copy of it's still good: Dreams Don't Have Expiration Dates on Amazon
---
Mindful Reflections: Patterns of Hope; a guided journal

This journal is a tool to assist you in reducing the frustrations experienced by most as they seek to incorporate sitting meditation. It incorporates small life affirming and sustaining steps, designed to help shape your quiet time, and provides a record of your growth over time. Four elements, reflection, self-appreciation, gratitude, and therapeutic coloring will help to shape your journey, as you gain the focus that mindfulness can infuse in a life.
This book is the result of reading Barbara Sher's Refuse to Choose while at a crossroad in my life and allowing the Scanner in me to flourish. I am thankful for the encouragement and guidance that it provided, and the courage it gave me to ask the questions I would not have otherwise asked. This was a miraculous time in my life. Doors that I did not know existed opened for me, and people were willing and able to provide me with answers I did not know I needed.
Author: Antonieta Kashimbiri, career educator, proud scanner, lover of many things, Mindfulness Meditation advocate and author
Antonieta Kashimbiri is a career educator, a proud scanner, and a lover of many things, a Mindfulness Meditation advocate and author. She is the creator of Mindful Reflections: Patterns, a series of mindfulness guided journals. In these, reflection, self-appreciation, gratitude, and creativity through therapeutic coloring come together to shape your mindfulness journey.
Antonieta is an avid reader and quote collector, who enjoys vintage shopping and people watching. She gives back to her community by volunteering and sharing resources. She lives in Los Angeles, California, and is looking forward to all the adventures that this new phase of her life will bring.
Website: MindfulReflectionsPatterns.com
Email: Kajirusgifts@gmail.com
Don't miss Antonieta's mini-workshop, Just Sit! How to ease into meditation without the frustration!.
Get your copy of Mindful Reflections on Amazon
---
My Heart Sings Again: A workbook to (re)discover what I want in my life now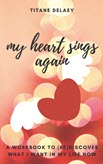 This workbook is something I needed myself, to get out of the complete overwhelm, stuckness, and the hole I was in when I was reinventing myself after retiring. I hope this workbook can help others too. When I coached people to help them out of their own ruts, I've found what worked was to take a fresh look at themselves, as priorities, needs and focus change throughout our lives. The only constant seems to be change, and sometimes our lives don't seem to follow. So, looking at who the reader is right now helps define what makes their heart sing, what they want out of life currently (and what they don't want). Finding out what they are afraid of, what they are grateful for provide further clues, leading them to the crux of the matter: what is the essence of what they want in their lives, right now? When this is clearer, the next steps are how do they get there, and, last but essential step, when they are going to do something about it?
Author: Titane Delaey, international coach-mentor, speaker, writer, optimistic eclectic
Titane is an eclectic and curious learner, coach, mentor, award-winning speaker, and writer. She has 40 years' experience in diverse business environments including a solid decade in developmental executive coaching.
Besides her Advanced Diploma in Coach-Mentoring, she has a Biology degree, an IT postgraduate degree, an MBA and an MSc in Psychology. Titane is a member of both the European Mentoring and Coaching Council and the British Psychological Society.
Her greatest delight is in helping others discover themselves and develop their strengths
Website: tddiscovery.wordpress.com
Email: td.discover@gmail.com
Don't miss Titane's mini-workshop, Self-awareness: the Key to Thriving at Work for Highly Empathic People.
NOW AVAILABLE: Get your copy of My Heart Sings Again:
A workbook to (re)discover what I want in my life now on Amazon
---
Thinking with a Bigger Box: A Personal Growth Workshop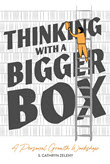 Is thinking inside your box currently limiting you?
Do you find it difficult to think outside the box?
The solution is thinking with a bigger box!
And you can do that by developing two simple skills:
Know More and Know Differently
This workshop-style book provides 35 in-depth exercises and effective strategies that encourage you to:
Design the life of your dreams
Choose creative thinking
Reawaken your imagination skills
Seek new experiences
Rewire your thought patterns
Harness the power of the big picture and small details
Expand your awareness, and your world
Use leaps of logic to find solutions
Discover your true self
Generate ideas for everyday problems
Guide your personal growth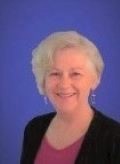 Author: S. Cathryn Zeleny, author, motivational speaker, AVisionaryZ workshop instructor, creativity coach, artist, eclectic lifestyle enthusiast
Cathryn Zeleny is an acclaimed speaker and workshop facilitator, an author and award-winning artist. For 35 years, she has provided creative development guidance for artists and quilters and also conducted seminars on communication and self-fulfillment for organizations, schools, and community forums. She holds an interdisciplinary BA in Art and an MA in Psychology specializing in life design and alternative methods for career planning.
Cathryn advocates purposeful choice and creative problem-solving for everyone who is on the path to their dreams. Her holistic approach to personal growth is illustrated by using analogies from the art world and from the experiences of her eclectic lifestyle.
For workshop information, visit her website: AvisionaryZ.com
Don't miss Cathryn's mini-workshop, Tell One Story at a Time.
Get your copy of Thinking with a Bigger Box: A Personal Growth Workshop on Amazon soon
---
Women in Leadership Workshop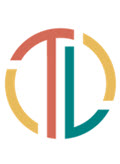 This workshop is designed to empower female professionals with the skills and confidence needed to stand out and lead inside and outside their organizations. Participants will develop a new mindset to get them where they want to go in the organization by learning how to balance authority and warmth, lead with authentic power and charisma and strategically communicate up and down the corporate organizational ladder with eloquence and poise.
Available as a full day of virtual training: March 19, 2022 or April 23, 2022.
Speaker: Tihanna Louise, Certified Executive & Life Coach, Corporate Trainer/Facilitator, Spirit & Purpose Navigator, Former Radio & Television News Reporter, certified book junkie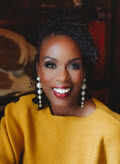 The sign on the door says Executive Communications & Life Coach, but that's just the beginning. Tihanna is not just One Thing (and you aren't either). She's a super-mom-super-hero, spirit-led, no-nonsense, no-bullshit, big-hearted intuitive who is here to have your back.
Tihanna knows you have a story to tell. And she's here to help you do just that (in your best voice with more ease than you ever thought possible).
Website: www.tihannalouise.com/women-in-leadership
**Tihanna offers a $300 discount to if you register for the March or April course in the month of March.
Don't miss Tihanna's mini-workshop, How Women Speak: The Professional Woman's Playbook to being Effective and Feminine Without Losing Power!.
Register for the March or April offerings of the Women in Leadership Workshop
---
Those who purchased any of these books or courses during the Telesummit or the month of March got all of these free bonuses
4 Steps to Living a Life You Love A PDF eBook from Michele Vosberg, Ph.D., award winning educator, speaker and author of Morning Messages: 6 Minutes a Day to the Life of Your Dreams. Do you ever wish you had a personal GPS to guide you wherever you want to go with your life? You most likely won't be able to find one, but you can create one.
37 Ways to Stop a Marital Argument A PDF eBook on how to change what happens when you disagree without waiting for your spouse to change, by Patty Newbold, WriteSpeak coach and author of AssumeLove.com.
Aspects of a Multi-Talent : Reflect on Being a Multi-Talent with Clean Language A PDF eBook by Edith Johnston PhD LPC, owner of "How To" Life Consultants, LLC. This is an exploration of understanding, overcoming, developing, expressing and connecting as a Multi-Talent using questions that minimize the biases in the asking and let you delve deeply into who you are.
Balance in All Areas of Life Worksheet A worksheet plus an example that is filled out for you! Use this worksheet to assess where you are in all areas of life so that you can support more balance in your life, from Tammy Garver of Creating Success Stories.
The Be Weird Make Money Workshop A recording from Kimberly Stewart of Be Weird Make Money. This workshop is a delightful journey to investigate how to create ways to earn money that are as unique as you are.
Designing Heat Wave A free PDF download from Cathryn Zeleny, the author of Thinking with a Bigger Box: A Personal Growth Workshop. This PDF demonstrates the Bigger Box skills of "knowing more" and "knowing differently" using an award-winning quilt designed by S. Cathryn Zeleny as an example.
Five to Thrive—Five Simple tips for Scanners to live a more joyous life with no extra effort! from Simone Lee Duxbury, creator of the Free to Be Me! Seminar Series.
How to Package and Sell Your Expertise: a Guide for Marketing Coaching and Consulting Services, a PDF ebook and video by Patty K of pattyk.com, to learn a 3-part sales & marketing system based on education, respect, empathy and service, instead of pushy manipulative sales tactics.
Mindful Reflections: Patterns of Hope, a PDF with two worksheets and a mindful checklist Antonieta Kashimbiri.
Thinking It Through: The Many Aspects of Being Multi-Talented A PDF eBook by Edith Johnston PhD LPC, approaching each aspect of being a multi-talent by thinking it through. Sometimes it is hard to see the forest through the trees. There are times we do not see ourselves clearly or the impact we have, because we are literally in the middle of it. We need to get a different perspective. To help us do that we use DeBono's Thinking Hats to approach each facet of being a multi-talent. Also available for purchase from "How To" Life Consultants, LLC.
The Wheel of Life A PDF worksheet of this coaching tool plus both PDF and podcast explanations of how to use it to find out the main focuses of your life right now and what you would like to change, from Titane Delaey, coach-mentor at TD Discovery.
The Wisdom Wayfinder Journal A PDF version of an upcoming paperback by Antonia Daniek, Wisdom Wayfinder Founder and Guide, Author of The New Earth Quest Book and Walk Your Vision (German Edition). A Guided Journal to spark your Intuition and bring Clarity and Joy into your Life.
Many thanks to the generous people who donated these PDF and audio thank-you bonuses!
---