Barbara Sher's Dare to Soar Telesummit
Celebrating Our Life-Changing New Books and Courses
Recordings of Our Free Workshops
Saturday, February 8, 2020
Click on the workshop title to play the recording
Drag the title into iTunes or right-click to download
---
11:05 am Eastern Saturday, February 8, 2020
(click on the title to listen, right-click or drag it onto iTunes to download a copy)
Imagine that your phone rings. You don't recognize the number so you let it go to voice mail. Good idea. Most of the "nothing" callers don't bother to leave a message. But this one did, so you listen to the message. To your surprise the caller is someone you didn't expect to hear from. It might be someone you don't know. But this person knows something about you and your gifts, talents, experience and interests. You're being invited to be a part of something BIG. You're excited because you never anticipated an opportunity like this to come your way. This idea is kind of crazy, but also exciting. Who's on the line? This workshop will tap into those ideas that seem out of reach, and show you how to start moving in that direction. It's time to answer the call.
Speaker: Patrice Jenkins, Ph.D., organizational psychologist and retirement expert


Patrice Jenkins Ph.D. is an organizational psychologist, consultant, and frequent speaker on topics related to psychological and social preparation for retirement. Her online course, A Guide to Take the Weirdness Out of Retirement is available at Udemy.com. Dr. Jenkins is also the author of What Will I Do All Day? Wisdom to get you Over Retirement and on with Living!
Website: PatriceJenkins.com
Check out Patrice's book, What Will I Do All Day? Wisdom to Get You Over Retirement and On With Living!, and her online course, A Guide to Take the Weirdness Out of Retirement, both created while a member of WriteSpeak in past years. You can also win access to her course if you're signed up for our prize drawing.
---

11:30 am Eastern Saturday, February 8, 2020 (click on the title to listen, right-click or drag it onto iTunes to download a copy)
Collaborations come in many forms. They can manifest in big structures, pure intention or small actions.In this workshop Antonia will share key aspects of Connection and Collaboration that entrepreneurs and business owners can use to create more impact and positive change. She will translate those benefits into the personal life, so that everybody can apply them for more success and impact.
Download your free resource for all participants of the mini-workshop: Collaborate for Impact — Checklist (PDF).
Speaker: Antonia Daniek, Changemakers Impact Strategist, Transformational Coach, Speaker, Visionary


Antonia Daniek is the author of the upcoming book JOiN to WiN and contributing author to volume 3 of the Pay it forward series by Kezia Luckett. Antonia believes in co-creating a world of meaning and reconnection where resources and wisdom are shared to improve the life and environment for all of us. A world where every person is appreciated.
As a transformational coach & impact strategist Antonia supports Changemakers to re-connect to their purpose and inner wisdom so that they can create great things and make an impact in the world that they are truly passionate about. Her programs focus on Entrepreneurs, Coaches and Business Owners who want to be part of the global change by sharing their unique gifts and innovative tools and utilize the power of connection and collaboration to grow their business.
Antonia uses her big picture vision process with the founder as the source of the project to make new opportunities for business growth, partnerships and co-creation visible. This brings clarity and courage and enables us to act.
Website: www.antoniadaniek.com
Facebook: www.facebook.com/AntoniaDaniek.global
Facebook Group: www.facebook.com/ChangeMakersJOiNtoWiN/
Check out Antonia Daniek's new book, JOiN to WiN – How conscious Changemakers can co-create a world of meaning.
Don't miss Antonia's contribution to Notes to My Younger Self (The Pay It Forward Series Book 3) by Kezia Luckett (contributor).
And please register now for her upcoming The Changemakers Impact Blueprint (an Online Course).
---

12:05 pm Eastern Saturday, February 8, 2020 (click on the title to listen, right-click or drag it onto iTunes to download a copy)
Many people are feeling unfulfilled because they are unable to live their dreams and goals. In order to live the life you are meant to, one must learn to control your time by managing your calendar, your relationships and your emotions. Learning the difference between healthy and weak boundaries is one way to do this. Join me in this mini-workshop to learn strategies to reconnect with your inner voice, prioritize your core values, curb your stress, take back your time and create a life that matters.
Speaker: Sylvia Green Lamaye, Self-care and Emotional Support Coach "Empowering woman to live their best life in spite of their health challenges"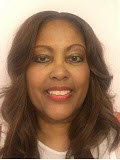 Sylvia Green Lamaye coaches and emotionally supports woman as they rediscover, reprioritize, rejuvenate and reinvent their lives. Sylvia believes in empowering women to live their "best life" despite their health challenge. Sylvia Green Lamaye is the founder and administrator of both Wellness The New Sexy and CF and Fibro Living Facebook communities. These two communities were created so people can have a space to communicate, celebrate, learn, heal and recharge. Professionally, she has over 15 years' experience promoting mental wellness working collectively in clinical, school, and pastoral counseling settings. Sylvia is also an entrepreneur and workshop creator. She is the founder of Lamayezing L.L.C., a coaching and educational company that empowers women to find time for self-care so they can create a lifestyle that nourishes them. Sylvia's motto is "Your Wellness is Your Wealth."
Website: www.sylvialamaye.com
Facebook: bit.ly/wellnessthenewsexy
Facebook Group: www.facebook.com/something/
Email: sylvialamaye@gmail.com
Book a complimentary strategy session to determine your personal wellness/self-care needs at bit.ly/sylvialamaye
Sign up today for Sylvia's 90-minute Living a Life of Grace and Ease Teleworkshop on Saturday, February 29, 2020 at 1:00 pm Eastern time. What is standing in between you now and the life you were meant to live? Come discover yourself. Learn how to identify roadblocks, overcome emotional obstacles and build strategies to overcome what is standing between you and your dreams. Regular price is $199. Contact Sylvia at sylvialamye@gmail.com for the $77 Dare to Soar Telesummit special price.
---

12:30 pm Eastern Saturday, February 8, 2020 (click on the title to listen, right-click or drag it onto iTunes to download a copy)
The act of even simply witnessing violence, disrespect, and disregard of other people and our planet can be harmful to health. It's why a lot of people skip following the news altogether.
And yet to redress injustices, we have to look at them squarely—risking the consequences to mental and physical health that come with perceiving injustice.
Luckily, when we feel like what we do matters, and when we are in community with others to redress injustices we care about, that can actually be good for our health and well-being. To generate and enact solutions to effectively redress injustice, in community, requires a creative mindset and tendency to act—however imperfectly. Yet when we hear the phrase "being creative" many of us think that's beyond us, something only a gifted few can be. The truth is, to be human is to be creative. And this includes you.
Tapping into your deep well of creativity is less about active mining, and more about receptive allowing. That's because much of it is underneath our conscious awareness.
Come learn a surprising reason why lying down and closing your eyes for 20 minutes might be the best productivity tool of them all—for you, society, and the planet.
Speaker: Benita Jackson, PhD MPH, Smith College Professor of Psychology and trained facilitator in the Daring to Rest™ Yoga Nidra Method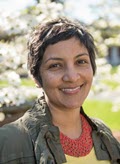 Benita Jackson PhD MPH is a Professor of Psychology at Smith College. She directs the Society, Psychology, and Health (SPAH) Laboratory, where her team conducts research on psychological and physical correlates and consequences of social status. She has strong research, teaching, and applied interests in how these processes are linked to health disparities and prevention. Jackson is a trained yoga nidra facilitator, and mama co-parent to zestful fraternal twin boys.
Website: www.smith.edu/academics/faculty/benita-jackson
Check out Benita Jackson's new book, Resting to Rise: The Tired Activist's Field Journal + Brief Guide to Yoga Nidra. Change the World Faster by Sleeping On It
Sign up for her online course, Resting to Rise: Reset Your Nervous System, Transform the World, from Monday, February 10 through Sunday, March 8, 2020. Do you want to change the world — but are bone tired? This 28-day online program fuels regular, exhausted folks by introducing Daring to Rest™ — a profoundly healing practice that involves lying down, resting, and resetting the nervous system to refresh and fuel your leadership development.
---

1:05 pm Eastern Saturday, February 8, 2020 (click on the title to listen, right-click or drag it onto iTunes to download a copy)
Let's have some fun with words in other languages. They have magical qualities you might not have noticed, and you can learn to use them a lot more easily than you thought. I promise you'll smile.
You should learn a bit of another language even if you suck at it. I can already hear some of you exclaiming: "But I'm not a language person!"
You don't have to be a "car person" to learn how to check the oil and water levels of your car before you go on a long drive. You don't need to be a "language person" to have a little fun with language.
Learning another language is not just about sounding clever. It could be. But there are also many other things you could sound like. You could sound angry, or assertive or fun. You could sound serious or poetical. You could sound like another version of you. And you don't need to pick the "right language" or even get fluent to do that.
During my workshop I'll teach you just a handful of words or expressions. (Which ones? I'm keeping that as a surprise.) Learning a few words is powerful. You might look at the world differently — and at yourself.
Speaker: Doret Jordaan, PhD in Comparative Literature and Barbara Sher Coach


Doret is a language professional working in Afrikaans, English and German with a PhD in Comparative Literature. She teaches German at the University of Stellenbosch, South Africa, and writes fiction and poetry in her spare time. She's also a graduate of Barbara Sher's Coach Training program and a world traveler. Check out her blog The Dusty Shelf Academy where she'll launch her new podcast about languages and books on the day of the telesummit. She's currently working on a humorous collection of stories about learning languages called "Don't Get Fluent — Get Even" and a poetry anthology "Cooking for One Poem."
Website: www.dustyshelfacademy.com
---

1:30 pm Eastern Saturday, February 8, 2020 (click on the title to listen, right-click or drag it onto iTunes to download a copy)
I love an Idea Party! Have you ever been to one? They are such fun. Bring any dream, any wish. Tell us about it. Then tell us what obstacle you're facing as you go for it.
Be specific. Don't say you need more money or more time. Tell us what you'd do with that money or time. I'll ask everyone else to tap into their rich base of experiences, knowledge and connections for ideas on how to get around your obstacle. You'll be amazed at their ideas!
Some will sound perfect, others less so. But tell us what you like about every idea. Then ask for ideas on how to tweak any of them to better fit your situation. It works like a charm!
Even if you're not in need of ideas right now, join us. You'll be surprised how easily you can help others achieve their dreams and how great this feels.
Speaker: Patty Newbold, Director of Sher Success Teams and WriteSpeak Coach


Patty Newbold is the Director of Sher Success Teams and a Success Teams leader since 2004. She's led many Idea Parties in person, by telephone on online and works closely with Barbara Sher. Patty's an extremely curious Scanner with lots of years discovering all the marvelous ways people make a living or a life from their interests.
Website: Barbara Sher's Online, Year-round Idea Party
Website: Barbara Sher's WriteSpeak program
Website: Sher Success Teams
---

2:30 pm Eastern Saturday, February 8, 2020 (click on the title to listen, right-click or drag it onto iTunes to download a copy)
Stuckitude and staying stuck in depression are sooo last century! Learn the three simple tools to help you change things up and get out of funks, without all the woo-woo, woe is me or chemicals.
You may not believe it, (yet!) but if you pay attention, you'll be blown away. THIS is the way out, and it won't take you a lifetime, either. Change your brain to change your life. Jettison old beliefs. Live your life by design, not default.
The Three Biggies: Beliefs, Brules, And Bliss
Challenging our old beliefs is a staple of making any significant change in how we view ourselves, and how we feel. Here's how to dive in and discover what's really driving your behaviors. (Notice without judging.)
Brules: The rules of the game are part of our culture. It's the Bull**** rules (Brules) that trip us up when we buy them whole hog. Here's a way to break up the game (MINDSET) that's holding you back, keeping you in stuckitude. (Options; peel the onion; cry)
Bliss: it's the peak experience, the whipped cream on the Napoleon, and the cherry on top. How do you get there every day? Discipline. It's a Bliss-iplined life we're after: building joy and bliss into every day. (Action and Healing)
The NOAH Method: Notice, Options, Actions, Healing
Mindfulness : the reason it's mainstream now? It works! Neuroscience
Meditation : It's not just before breakfast anymore. Neuroscience.
Movement : They were right: move it or lose it. Get up! Get Action.
Self-Compassion and Loving-Kindness: It's what we're missing. Get it.
Speaker: Joy Leccese, Certified Master Life Coach
Joy helps people to identify and move past negative beliefs that keep them stuck, so they can live their life by design, not default. She specializes in helping women heal from trauma and build an empowered, joyful life of purpose and meaning. You can reach her via email at thegutsywomancoach@gmail.com
Website: thegutsywomancoach.com/
Phone: 1-585-484-1891
---

3:05 pm Eastern Saturday, February 8, 2020 (click on the title to listen, right-click or drag it onto iTunes to download a copy)
We'll be repeating this telesummit on February 6, 2021 with a new group of people who want to write books that change lives and earn good money by speaking about things that matter. If you've got ten hours a week available, beginning next month, you could be one of them.
Let us teach you all of Barbara's shortcuts to getting started in writing and speaking about a topic dear to your heart. It's a great career!
WriteSpeak Online was developed by Barbara Sher, best-selling author of I Could Do Anything If I Only Knew What It Was, Wishcraft, Live the Life You Love, It's Only Too Late If You Don't Start Now and Refuse to Choose, to teach you the methods she's learned and invented to make it possible to make a good living as an author and speaker.
During this session, Barbara's WriteSpeak coach Patty Newbold will answer all your questions about her year-long WriteSpeak program, which begins again on February 28th. Registration opens today.
Speaker: Patty Newbold, WriteSpeak coach since 2007, award-winning marriage blogger and Director, Sher Success Teams

Patty Newbold has been a performance improvement consultant to managers of Fortune 100 companies, universities and government agencies since 1974. She's been involved with research on urban innovation for the National Science Foundation and positive psychology for the University of Pennsylvania's Positive Psychology Center. Her blog at AssumeLove.com helps thousands of people enjoy being married. Patty also directs Sher Success Teams, runs Barbara Sher Book Clubs and helps members of WriteSpeak master Barbara's techniques and get friendly with the technology of writing, publishing, teleworkshops and online marketing.
Website: Barbara Sher's WriteSpeak program
---

3:30 pm Eastern Saturday, February 8, 2020 (click on the title to listen, right-click or drag it onto iTunes to download a copy)
Are you resisting moving forward on a big project like your own side hustle, speaking career or book? If you are ready to get out of your own way and experience the same great opportunities which come to those who finish projects, then join me for this workshop.
In 30 minutes Rachel will show you exactly how to take your most important project from a dead stall into honest-to-goodness forward motion.
Cornell's unique methodology is a culmination of 21 years' experience as a coach, teacher and workshop leader, helping people finish important projects like dissertations, books, life transitions and business launches. Learn how to make your life align with your priorities, values and motivational style to harmoniously create what you want for yourself and the world.
This workshop typically has a "hot seat" opportunity. If you're frustrated and stuck on a project, be sure to come early to the workshop for your chance at the hot seat.
Speaker: Rachel Cornell, Founder of ProNagger.com


Rachel Cornell guides her clients and workshop participants through The Right Effort Method for Creating Conscious, Meaningful and Lasting Success In Your Whole Life. Cornell is a contributing author of The Write Nonfiction NOW! Guide to Writing a Book in 30 Days. Her new "Author's Journal" has just become avalible on Amazon. The journal offers an easy, and effective way to write and complete your book.
Author Julie Vogel calls Cornell, "The Book Whisperer"
Website: pronagger.com/
Facebook: www.facebook.com/RachelZCornell
Procrastination Help: pronagger.com/proshop/
Check out Rachel's new book, First, You Sit: The Author's Guided Journal for Finishing Your Book
---

4:05 pm Eastern Saturday, February 8, 2020 (click on the title to listen, right-click or drag it onto iTunes to download a copy)
Being "Discounted," especially as a mature professional woman (or man) means that your expertise, experience, and opinions for the betterment of the projects you work on—indeed, often your very Being on the team—are slighted or ignored. It means others on the team, or the team leadership, don't see any benefit to the team by your being on it, even on principle. This can come from a place of inexperience with what knowledgeable mature female professionals bring to the table that their male counterparts don't. It's unfortunate—not only for the discounted—but also because it means the better mind for part of the task set is not going to be utilized to the full advantage of the Project Team and the Customer. Even though s/he was chosen for the Team on purpose.
Being Discounted can be surprising, enervating, rude, and discouraging, especially as it continues over time. It's Never Appropriate, even when the reasoning can be understood. It can be overcome, with a change of Perspective, yours and theirs, brought on by a little Re-Education, yours and theirs. This is a Kindness—to you & to them—because any time an unkind, disrespectful perspective can be changed into a kind & respectful one, Everyone Wins. This can be done with Kindness and Love on your side. Why Love? Because You Are Loved—have been since before Creation was started… with a Plan: to bring a Better way for humans to live. God is a real Person to me and has told us that S/He is personally interested in our lives and does Not want us to be devalued or discounted!
What if you could discover a Strategy or Perspective that would change your situation in a way that brought Respect to what You do?
Speaker: Nicholeen Nagrodsky-Scott, BSE-OE, author & advisor to the Discounted (not exclusively older professional woman), Unashamed Christ Follower, Crafter/artist, 38 yrs a wife, & Friend alongside you


Nicholeen Nagrodsky-Scott used her Bachelor of Science in Engineering-Ocean Engineering to craft a career that took her through some fascinating aspects of engineering in vastly different environments, including the dark side rife with Discounters. Since then, she has become an author & advisor to the Discounted (not exclusively older professional woman), in addition to being an unashamed Christ Follower, Crafter/artist, 38 yrs a wife, & hopefully a Friend alongside you.
Website: ADifferentLookAtThings.home.blog/
Facebook Community: www.facebook.com/Nicholeens-Discounted-Professional-Women-Disrespected-105841047592125/ (@PearlSperils is Nicholeen)
Check out Nicholeen's newly published Journal Workbook, Discounted, but Loved: Strategies & Perspectives for Professional & Personal Growth by Overcoming Discounting & Engaging With Being Loved
---

4:30 pm Eastern Saturday, February 8, 2020 (click on the title to listen, right-click or drag it onto iTunes to download a copy)
Are you feeling stuck in life? You have this niggling feeling that life is meant to be so much bigger than it is right now, that you are meant to be so much bigger. In this workshop we will go over some of the hidden causes of "stuckness" and how to clean them up, so you can experience greater integrity, joy and power.
Speaker: Fatima Viola, Writer, Speaker, Life Coach


Fatima is a high-energy person with deep feelings and a creative mind that verges on the wild. A born poet and a voice for nature, her mission in life is to live a life of fierce joy and uncompromising integrity. Her experiences have taught her how to wield an axe to anything standing in the way to authenticity. She helps others see themselves as powerful and beautiful as they truly are. She is a life coach who completed Martha Beck Life Coach training.
Website: www.howtobeborn.com/
For Coaching: www.howtobeborn.com/coaching/
Check out Fatima's new workbook, How to Be Born: Begin Anew in Integrity, Joy and Power
---

5:05 pm Eastern Saturday, February 8, 2020 (click on the title to listen, right-click or drag it onto iTunes to download a copy)
So many of us grow up internalizing the message that a good girl is obedient, non-conflicting, hard-working, smart and doing her best at whatever she sets her mind to. We try so hard to live up to these standards to earn our approval as good girls, that even when we grow up we still act out of this Good girl persona. But in this different adult reality, trying to please and satisfy all the rules and requests often results in burnout, feeling of powerlessness, and dissatisfaction.
In this workshop I show you that when a person becomes a whole coherent being, and operates from this state of Real Self, the external rules no longer govern the choices and the person's reality. The internal Worth and values now define the priorities.
I also demonstrate a comprehensive clear 4-component system, which guides a person to become their Real Self. I will walk you through an exercise, where you can hear, see and feel the interplay of all the four components of your human system, and understand the best point for you to start your personal transformation.
Speaker: Mariya Petrenko, PhD in atmospheric science, Certified life and career development coach


Mariya Petrenko, trained in environmental and atmospheric science, is now life and career development coach who once shifted her focus from science to the scientist. She herself walked the path of transformation of nonconflicting and perfectionist Good Girl. The path of discovering her Real powerful self, reclaiming her worth, setting her boundaries and confidently communicating real wishes and desires. Mariya found there is a system to this transformation. She uses personal journey, the comprehensive Good-to-Real transformation system, analytical mind of a scientist, and professional coaching training to make sure you thrive and take care of yourself, especially when you focus on taking care of your business. Mariya lives in Maryland with her husband and 4 children, and loves to read, listen and watch all sorts of life stories.
Website: www.mariyapetrenko.com/
Facebook: www.facebook.com/MariyaScientistCoach/
Instagram: www.instagram.com/good2real_scientistcoach/
Be sure to grab your Telesummit discount on an individual 90-minute Good-to-Real intensive. This comprehensive assessment is for you, if you are working hard to check off all the boxes and yet never seem to have time left for your own dreams and needs. In this intensive we lay out your current situation, peek into what it would look like if things that are holding you back were resolved, and identify the first steps to make the new reality happen. Use the coupon code SUMMIT to drop the price from the usual $175 to just $75.
---

5:30 pm Eastern Saturday, February 8, 2020 (click on the title to listen, right-click or drag it onto iTunes to download a copy)
Let's go on a living spree! You awake with joy and excitement; the day is intentionally planned to include things you love to experience; you feel full, complete, loving, and at peace; you are manifesting your top life goals; and you feel fabulous in body, mind, and spirit. In this workshop we'll set the foundation for you to build a life you love.
Speaker: Nikki Lewis, PhD, University Professor, Results Coach (Mindset, Lifestyle, and Academic), and Danielle LaPorte Desire Map + Fire Starter Sessions Facilitator

Based in Honolulu, Hawaii, Dr. Nikki, results coach (Mindset, Lifestyle, and Graduate Degree), program/event evaluator, and university professor, is guided by the belief that your life is a reflection of your dominant thoughts and feelings. As such, she allows love, peace, and joy (all 3!) to be her guides, journey, and destination. Dr. Nikki has a PhD in Educational Psychology, Measurement, and Evaluation from the University of North Carolina at Chapel Hill (UNC-CH), a MEd in Education Administration from Virginia Commonwealth University, and a BA in Psychology from UNC-CH. She designs and implements trainings, courses, webinars, and live events related to personal development (dream bigger, manifesting with ease, etc.) and to evaluation and assessment (determining how well your program or curriculum is achieving its goals, what you can do for better results, etc.). Connect with her to see how she can assist you in being and feeling your best self with ease and fun!
Facebook: www.facebook.com/dr.nikki808/
Instagram: www.instagram.com/dr.nikki808/
Work with Dr.Nikki to design a custom plan to facilitate achieving your dream with consistency, fun and ease. Schedule a 30-minute discovery call to learn more about her approach and her secrets for getting you from where you are to where you want to be. All calls booked and completed by February 18 are complimentary. (Similar to the universe she rewards quick action!) Calls scheduled for and completed February 19 and beyond are $57. Register by sending an email message to nicolelewis.eps@gmail.com  with the subject: Discovery call.
---