8 Free Mini-Workshops to Change Your Life
by 8 of Barbara Sher's WriteSpeak Online graduates
Short interviews with 8 more of her
WriteSpeak Online graduates
Plus a visit with Barbara Sher to
learn how you, too, can follow in her footsteps
as a world-changing author and speaker
through her year-long WriteSpeak Online program
All free and no registration required!
We're giving away prizes all day, too!
Recordings are Now Available
See below for the links to play them
Free Workshops and Interviews All Day
We're giving away prizes all day
Sign up here on Saturday
before or during the Showcase
What Can You Win?
A signed copy of The Gardener's Gift by Laura Kingston
A signed copy of FOCUS. The Catalyst for Innovation: Guided Brainstorming for Innovators by Betsy Burroughs
The hardcover edition of I Could Do Anything If I Only Knew What It Was by Barbara Sher (3 prizes)
A 144-page, flexi-covered Make Mistakes journal from Lisa Mancelyn Lowe
One full procrastinator's Breakthrough Session with ProNagger Rachel Cornell
A signed copy of the book, Give Your Dream a Plan: 7 Questions to Ignite Extraordinary Results in Your Business by life coach Barbara Richards
A twin set of 3″x5″ The Quote Collector Mini-Books, one navy, one sage-colored, each one with 192 pages, an inner pocket, and a bookmark ribbon, from Lisa Mancelyn Lowe (2 prizes)
The hardcover edition of Live the Life You Love In Ten Easy Lessons by Barbara Sher (3 prizes)
A signed copy of What Will I Do All Day? Wisdom to get you Over Retirement and on with Living! from the author, Patrice Jenkins
30 minutes of life coaching or practical time management coaching with Dr. María Machón
A Gift Certificate for a one-year online mini-course called "52 Ways to Promote the Teachings and Wisdom of Barbara Sher" taught by Lisa Mancelyn Lowe (3 prizes)
A copy of the book CONNECTIONS: Toolbox for living in an energetic field of love by dreams cultivator Regina Orchard
A free one-hour coaching session to find your why with success coach Kawthar Benaissa
A free coaching session with Patty K, ethical marketing coach for self-employed professionals
A set of 10 Fun Little Page-Markers, clip-on numbers 0 through 9, from Lisa Mancelyn Lowe (4 prizes)
A free online course, A Guide to Take the Weirdness Out of Retirement, from the instructor, Patrice Jenkins
A 10-day free trial membership in ProNagger Rachel Z. Cornell's new Accountability Café
A paperback copy of We've Got to Stop Meeting Like This!: Simplified Meeting Management for both Leaders and Participants by George Lowe (uncle of WriteSpeaker Lisa Mancelyn Lowe) and Tony Jeary (5 prizes)
A half-day coaching session with Pat Jardine using the WORKSTYLE PATTERNS® (WSP™) INVENTORY to create a custom-designed resume
And our $400 GRAND PRIZE (you must be present when we call your name during our final 10 minutes to win this one), a 30-minute private coaching session by telephone with Barbara Sher
More About the 8 Workshops and 8 Interviews
11:00 am EST
MC Matthew Pearl explains how to win prizes all day, hands out our first batch of prizes and interviews author
Gail McConnon
(
recording
) and author/speaker
Edith Johnston
(
recording
)
11:15 am EST
Seven Super Ways to Promote the Wisdom and Teachings of Barbara Sher (recording)
Has Barbara Sher helped you to "remember your dreams" as she famously says in so many ways? Do you wish more people could learn about her, her unique insights, and her wonderful techniques for dream discovery and achievement? If so, then please join a mini-adventure to discover seven of many ways to promote Barbara Sher. There are little ways, big ways, and somewhere in between ways…depending upon what you have time for at this time in your life. Anything is something if it helps anyone "remember their dreams," so please join this mini-adventure! Anyone attending will also receive an invitation to an even bigger one: "Fifty-two Fabulous Ways to Promote Barbara Sher!"
Speaker: Lisa Mancelyn Lowe, Positive Change Facilitator and Professional Nudger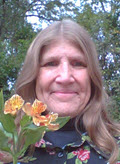 Lisa Mancelyn Lowe has worked in the student services field for over 15 years at a major university. Her roles have included both academic advising and career counseling. She has experience working with students of nearly every major and has specialized in assisting students who are uncertain about their major and/or career choice and helping students to make the most of their college experience. She also has a special interest in helping those who have multiple interest areas in a wide range of fields.
After growing up in Ann Arbor, Michigan, Lisa earned a B.S. Degree in Psychology from Michigan State University as well as an M. A. Degree in Psychology from the University of West Georgia. Prior to working most recently for the University of Georgia, Lisa spent several years working to implement and improve federally-funded employment and training programs. She also co-founded a local non-profit organization called Campus Cats/Cat Zip Alliance. Lisa always enjoys learning new things. In her free time, Lisa enjoys reading about scientific discoveries, writing songs, supporting people's creativity, innovation and entrepreneurism, walking in state parks and botanical gardens with her husband, and being entertained by several cats who have adopted her and her husband. She is currently working on launching a business to help people discover new options for improving their lives, as well working on two books that she hopes will encourage anyone who may need extra nudges to pursue their dreams.
Website: newoptionsconsulting.com
11:45 am EST
If I'm So Smart, Why Do I Procrastinate? From Stuck To Success In Every Part Of Your Life (recording)
Procrastinating on a big project like a business, speaking career or book?
If, despite your best efforts, you sometimes sabotage your dreams with procrastination, avoidance and perfectionism, read on. If you're ready to get out of your own way so you too can experience all the great opportunities that come to those who finish projects, then this workshop is for you.
In 30 minutes Rachel will show you how to take your most important project from a dead stall into honest-to-goodness motion.
Cornell's methodology is a culmination of 19 years' experience helping individuals and groups finish important projects like dissertations, books, life transitions and launches. Learn to how to make you life align with your priorities, values and motivational styles to more harmoniously create what you want for yourself and the world.
Speaker: Rachel Z Cornell CEO at ProNagger.com, teacher of a method for creating conscious, meaningful and lasting success and co-author of The Write Nonfiction NOW! Guide to Writing a Book in 30 Days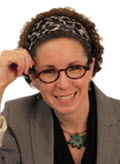 Rachel Cornell is a living example for "your challenges become your greatest strengths." She went from university dropout to, in her mid-thirties, becoming the first legally blind visual artist to receive an MFA from the University of Michigan. Cornell also openly shares about her struggles she had with a debilitating eating disorder and the rigorous recovery program she works every day. "What I face gives me backbone and fodder for continuing to grow in my life's work."
Bonus: A special offer to join The Virtual PopUp Accountability Café
Website: ProNagger.com
Facebook: www.facebook.com/RachelZCornell
12:15 pm EST
MC Matthew Pearl awards more prizes and interviews author/speaker Beth Benatti Kennedy (recording) and author Shelley Wood (recording)
12:30 pm EST
A Cure for the Frustrating Marriage (recording)
Fed up with cleaning more than your share? Wondering what's so hard about putting the seat down? Wishing just once something would happen without you doing all the planning or making all the phone calls? Dying for some support for your dreams? Or more couple time? Or respect for what you do to bring in an income? Or maybe for just one thoughtful Valentine's Day gift?
Let me show you an easy approach to removing all these disappointments from your marriage or life partnership. Relationship skills don't come naturally, because most of them are counter-intuitive.
The oldest parts of your brain want to protect you from threats. They know strong relationships with other people provide lifelong protection. They also know someone this close to you can really hurt you in the moment. Tough, confusing choices made in split seconds, before you even have time to think about them. What you do next makes the difference between a frustrating relationship and a fantastic one.
Which one would you like?
Speaker: Patty Newbold, Marriage Educator, Author of Love Like You Don't Share a Bathroom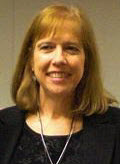 Patty Newbold, author of the award-winning Assume Love blog, will soon publish her first book on how to enjoy being married. She's been saving marriages on the brink of divorce for 32 years and blogging about how to enjoy being married for twelve. Unnecessary divorces and, even worse, unhappy, stay-together-for-the-kids marriages rob people of their dreams and the money and enthusiasm to pursue them. Patty's out to turn them around, one unhappy spouse at a time.
She's a graduate of both Martin Seligman's Authentic Happiness Coaching Course and MIT, and her marriage work is liberally sprinkled with positive psychology and scientific research findings. Her day job for the past 44 years has been as a performance improvement consultant for Fortune 100 corporations, universities, government agencies, and smaller businesses. She knows how frustrating marriages affect careers and how ill-considered job demands challenge marriages.
Patty serves as a coach in Barbara Sher's WriteSpeak Online program and a guide for Barbara Sher's book clubs. She is also the Director of Sher Success Teams. She loves when people use their divorces as a springboard to begin going after their big dreams. But she loves even more showing people how to turn their marriage around and go after dreams with the support and love of the man or woman they admired enough to marry.
Website: assumelove.com
Twitter: twitter.com/married
Facebook: facebook.com/patty.newbold
1:00 pm EST
Re-Thinking Mentoring: How To Get The Mentoring You Need To Be Successful (recording)
Do you have reliable mentors or do you struggle to cultivate mentoring relationships? Do you understand the difference between a mentor and a sponsor? Are you shifting to a new career (or new level of your current career) and wonder how to find new and appropriate mentors?
Many professionals have an idealized image of what "mentoring" is supposed to look like: a guru-like elder who will guide their career by dispensing wisdom, connections and opportunities. However, most people don't have a guru-mentor and feel they are missing out on the kind of mentoring they want and need to be successful. This workshop challenges conventional wisdom about mentoring (and mentoring programs) and presents a new model that will help you re-imagine what mentoring is, how it really works, and how you can construct a mentoring network to meet all of your personal and professional needs.
Speaker: Kerry Ann Rockquemore, PhD author of The Black Academic's Guide to Winning Tenure Without Losing Your Soul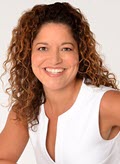 Kerry Ann Rockquemore is a former professor, successful entrepreneur, and speaker. She is the author of three books and founder of the National Center for Faculty Development & Diversity.
Kerry Ann has spent her career helping professors maximize their productivity through her popular workshops on campuses and organizations across the U.S.
Bonus: Free private Facebook group for a 21-Day Radical Joy Challenge
Website: www.FacultyDiversity.org
Facebook: www.facebook.com/kerryannrockquemore
1:30 pm EST
How to Become a Writer and Speaker by Next February (recording)
We'll be presenting another telesummit on February 9, 2019 with a new group of people who want to write books that change lives and earn good money by speaking about things that matter, just like the 16 authors and speakers here with us in the WriteSpeak Showcase. If you've got ten hours a week available, beginning next month, you could be one of the group getting started this March.
During this session, I will happily answer all your questions about my year-long WriteSpeak Online program, which begins again on March 2nd. Registration opens on February 10th, right before the Showcase.
My two WriteSpeak coaches, Patty Newbold and Matthew Pearl, who help me teach you all of my shortcuts to getting started in writing and speaking, will also join us.
You can make a good living as an author and speaker, and it's a great career for Scanners!
Speaker: Barbara Sher, author, speaker, and person who can't stand it if you're not doing what you love
If you think you'd enjoy writing books, running workshops, teaching online courses, speaking at TEDx or TED or better yet at gigs that pay you enough to take the rest of the week off to do something else you enjoy, I want you to learn the easiest ways to do these things. I want to help you past any Resistance that pops up to ask who do you think you are or will you still enjoy this after you've done it for six months.
Why would you want to learn from me? I'm the best-selling author of I Could Do Anything If I Only Knew What It Was, Wishcraft, Live the Life You Love, It's Only Too Late If You Don't Start Now and Refuse to Choose, and none of them have gone out of print yet. Wishcraft even has a 30th anniversary edition in print. I've done PBS pledge week specials, appeared on Oprah and the TEDx Talks YouTube channel, supported myself by just talking to people about what matters most to me. I've run retreats and workshops all over Europe and the US. and created an online business with Barbara's Club. I'm also a Scanner with ADD, and I've done a lot of this while a single parent and while fighting cancer. That's why I make a point of starting this program by helping you find that one topic you really can write and talk about through good times and bad and while making time to do all those other things you love to do.
2:00 pm EST
MC Pat Jardine awards more prizes and interviews author/speaker Kimberly Stewart (recording) and Pat Edwards (recording)
2:15 pm EST
How to Show Up Without Showing Off (recording)
If someone were to ask you — in an interview, or even at a party — "Tell me about yourself," what would you say? What is the story you tell about yourself?
And, would it feel powerful, authentic and articulate?
Too often, we fear that saying anything positive about ourselves will be seen as Showing OFF. But if we don't Show UP, we shrink into the background and our potential narrows.
Perhaps worse, our perennial effort to "fix" weaknesses focuses us on our limitations, and we feel weaker, we're shy about taking our place in the world and any effort to show up feels overwhelming.
Imagine focusing on your Strengths — what's right with you — rather than your limitations.
Being able to articulate your strengths will help build your confidence and the presence to share your best self with the world. You can choose better opportunities that allow you to show up with your whole, authentic and powerful self.
Using the Dependable Strengths Articulation Process, Kate will show you how to begin uncovering your unique strengths to compose your authentic story.
(Note: While Kate works primarily with recovering academics, truly, anyone can benefit from this introspective process.)
Speaker: Dr. Kate Duttro, career coach to "recovering" academics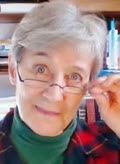 Recovering Academic and Career Coach Kate Duttro has "been there" – and after a scanner's career of changing careers, she found her niche in coaching other recovering academics how to find the work that's right for them as individuals. Her own career changes, true to normal form, were full of exploratory missteps, telling realizations and luck that may not have been accidental, although it seemed so at the time.
Her academic career in anthropology included fieldwork in North, Central and South America, and teaching at Penn State and James Madison University. Among her early miscellaneous careers: contract archaeology, sheep farming, teaching university undergrads English composition, many part-time and freelance writing/editing gigs, corporate communications for a horse farm and rural community economic development.
When she found that career development could be a career, she regenerated (again) and worked 10+ years as a career counselor at the University of Washington, before moving into private practice.
Part of her career training, the Dependable Strengths Articulation Process, was key to realizing that her own career had largely followed the thread of her strengths, beyond her awareness. That allowed her to articulate and build on her strengths to construct a career she chose, instead of continuing to "fall" into jobs.
As a Master Trainer in the DSA Process, she shows recovering academics and others how they too, can choose and construct their own careers.
2:45 pm EST
Build a Thriving Life & Business While Doing Meaningful Work (recording)
For parents who want to make the world a better place, while ALSO building a thriving business. This workshop will introduce you to the foundational model for getting everything that truly matters to you, without having to work yourself into the ground to do so.
Stop feeling drawn and quartered by your own goals and aspirations! Learn how to harness the four most important areas of your life (Impact, Parenting, Business, Self-Care) so that you can:
Have a positive impact on the world
Be actively engaged in your children's lives
Build a thriving business
Take care of your needs as well!
Speaker: Heidi Hauck, Holistic Biz/Life Coach, Mother, Change-Maker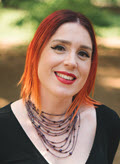 A Multi-Passionate Introvert and Entrepreneurial Maven, I've spent my life fascinated by business and psychology, and all the ways they intersect. With a gift for synthesizing ideas and concepts, helping other entrepreneurs build thriving businesses around their own passions is one of my favorite things. My not-so-secret wish to heal the entire world has led me to work exclusively with entrepreneurs who also yearn to make a difference in the world – helping them do meaningful work expands my own capacity to make a meaningful difference!
Having personally experienced the challenges (and joys) of trying to "juggle" raising children while building a business, I've committed to sharing what I've learned with other entrepreneurial parents. We are raising the future, and we deserve to be supported in our efforts.
Website: https://HeidiHauck.com
3:15 pm EST
MC Patty Newbold awards more prizes and interviews authors speaker María Machón (recording) and Regina Orchard (recording)
3:30 pm EST
How to Hold an Effective Sales Conversation — Without Being Pushy (recording)
Someone is interested in what you do. Now what??
For those of us who have experienced (or have been taught) heavy-handed pressure tactics, the idea of "selling" can feel a bit icky. And yet, it's a critical skill you need to master to succeed in your own business.
Here's the good news: "selling" doesn't have to be pushy or manipulative.
In this workshop, you'll learn to use your empathy and listening skills to connect with your potential client and explore whether working together is right for both of you.
What we'll cover:
How to structure your sales conversation so that you feel confident and in control (and your potential client feels comfortable)
When to talk — and when to listen
How, when and IF to ask for the sale
If you find yourself uncomfortable with (or even dreading) "sales" conversations — this workshop is for you.
In 30 minutes, Patty will show you how to conduct a respectful, yet effective sales conversation. In the words of one of her clients: "Wow. This is more like counselling than selling!"
Speaker: Patty K, Business Coach & Educator

Patty K provides education, support and accountability to her clients as they boldly realize their visions and do the sometimes scary work of putting themselves and their ideas into the world.
Her clients are self-employed coaches, consultants and wellness practitioners who are in business to help people and make a positive difference in the world.
Patty has been a small business owner for most of her working life. She has owned and operated a video store, real estate office and software development company. As a systems analyst, she freelanced as a web developer, technical trainer and e-learning specialist.
For the past 5 years, Patty has offered business coaching and group training programs where she helps her clients with the part of business they find most difficult: sales and marketing.
Instead of using the psychologically manipulative tactics that are so prevalent in the online world, Patty teaches her clients how to "attract strangers who need your services and turn them into happy paying clients" by using generosity, empathy, education and clear honest communication. Not only is this method more palatable…it works!
Website: pattyk.com
Facebook: www.facebook.com/thePattyK/
Twitter: twitter.com/thePattyK
Book: The You Shaped Business: A guide to successful self-employment
4:00 pm EST
Finding Gratitude in a Critical Illness (recording)
This mini workshop encourages the patient to look for the gifts that appear during their critical illness journey and how gratitude can empower them. Jan (inspired by Wayne Dyer) asks the patient to consider changing the way they look at things. By looking for and appreciating the goodness that surrounds us, we learn to observe our world from a powerful and healthy point of view.
Topics:
Whoa, Nellie!
Let's go on an Easter Egg Hunt
Peeking Inside
Integrating Gratitude
Speaker: Jan Taylor, M.Ed. Diabetic, Multiple Cancer Survivor, Happiness Ambassador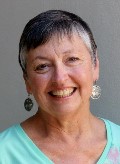 Jan has served as a Creative Artist Consultant, MC/Event Planner for Cancer Survivor Celebrations and a workshop leader for cancer patients and caregivers.
She is an experienced Survivor/Educator. Surrounded by cancer in her family and currently a fulltime caregiver for her husband with Parkinson's and dementia, she has recently led workshops in Caregiving and Dementia. Jan is eager to share the techniques she has gleaned after living 47 years with a critical disease. Her heartfelt joy of life at surviving Diabetes, Non-Hodgkin Lymphoma, Breast Cancer, Clear Cell Kidney Cancer and living with the genetic condition Birt-Hogg-Dube is palpable.
One's life energy makes a big shift towards survival when you take the lead in your own health care decision making. Jan is dedicated to educating patients and their families to ease the journey. When she isn't speaking, caregiving, or writing, she is a Happiness Ambassador in Washington State.
Email: jan@jantaylor.life
Website: www.jantaylor.life
4:20 pm EST
We thank our presenters, award the day's Grand Prize and say goodbye
Remember, you must enter our prize drawing on Saturday and be present for these last ten minutes to win the Grand Prize, a $400 coaching session with best-selling author and Resistance Whisperer Barbara Sher.
Meet Our MCs
Matthew Pearl and Patty Newbold are both WriteSpeak Online coaches. They work side-by-side with best-selling author Barbara Sher to make sure every member of WriteSpeak learns how to write and publish a book and launch a speaking career using the techniques Barbara created and adopted for her highly successful writing and speaking career. Read more about them and WriteSpeak here.
Pat Jardine is a Barbara Sher Scanner retreat graduate. She livens up every telephone get-together for second-year members of Hanging Out with Barbara Sher, providing thoughtful advice and information gathered over the course of her incredible Scanner career.