Barbara Sher Book Clubs
Our next book club is open for registration through Wednesday, June 26, 2019. We'll be reading It's Only Too Late If You Don't Start Now. I hope you'll join us. Our next book club opens for registration in October 2019. Members of ongoing book clubs should contact webmaster@barbarasclub.com for assistance. Even after our official reading period has ended, members are still welcome to add comments for the full year. You won't be alone in finishing the exercises.
---
Survival Guide for Dreamers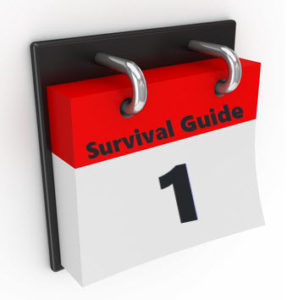 If you've got a dream (or wish you had one) it's time to stop being stuck. Let me send you 365 days of help with procrastination and Resistance. This new program is designed to give you exactly what you need to finally get moving. Here's how it works: One day at a time for a full year I'll be with you via a brief email, helping you get past the procrastination and resistance that have kept you from achieving your dreams. That's it. No exercises to do. No discussions to keep up with. Just an email a day to encourage you and teach you how to deal with whatever prevents you from going after your dreams. Begin your Survival Guide year at any time.
---
Recordings from my 2019 Dare to Soar Telesummit are now online
It was a day full of mini-workshops and a giant Idea Party, all by telephone, and all free. Throughout the day, we gave out incredible prizes, lots of them, and we'll do it again on February 8, 2020.
Check out the workshop recordings, books, courses and free bonuses in March!
---
Registration for Hanging Out Re-Opens on July 6th
If you have not yet experienced the jewel in the crown of Barbara's Club, please check out Hanging Out with Barbara Sher. Enjoy a full year of treats every Monday, Wednesday, and Friday. To make sure everyone gets to know plenty of other people in addition to me, we now open registration only twice a year. And this is it. Registration opens just twice a year. Registration re-opens on July 6, and we begin on July 22nd. Don't miss this!
---
WriteSpeak Online: Write Your Own Success Story
WriteSpeak Online Teleworkshop registration opens again on February 8, 2020. This is my entire WriteSpeak program, the one I've been teaching since 2007 — the 6-hour, highly interactive Teleworkshop with me plus a new 48-week online version of the material that was in my WriteSpeak retreat and telecourse, all for a fraction of the earlier price. And now I also offer optional monthly group coaching with one of my WriteSpeak coaches.
For more information, read barbarasclub.com/writespeak or listen to this Telesummit recording: How to Become a Writer and Speaker by Next February. And hurry! There are just two weekends left to find your message and your audience and begin your writing and speaking career.
---
More courses are coming soon!
Be sure you are on the mailing list or a member of Hanging Out to hear about them the moment they are available. The mailing list sign-up is under my photo at the bottom of this page.